When:
March 8, 2018 @ 7:00 pm
2018-03-08T19:00:00-08:00
2018-03-08T19:15:00-08:00
Where:
Keyano Theatre & Arts Centre
8115 Franklin Ave
Fort McMurray, AB T9H 2H7
Canada

Cost:
Adults $35 Students/Seniors $25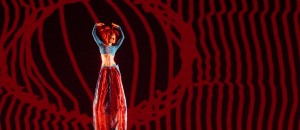 Rating: All ages
Rainbow Dance Theatre's newest production "SELFIE" presents an evening of non-stop surprises and stunning beauty when dance and technology collide onstage. The work features the popular social media phenomenon of "the selfie" as an integral part of the production both when audience members text their own selfies to the stage and as a point of departure for an exploration of the mystery of "self".
Through high-powered dancing and the wizardry of motion tracking technology, audiences will be swept into an otherworldly artistic wonderland. The audience becomes a part of the show when they text their own selfie to the stage and see it appear during the performance. Then audience members journey with RDT through an exotic landscape – a sometimes gentle, sometimes explosive terrain – as "SELVIE" delves into the mystery of the "self". Are we our outer perceived persona, our inner emotions, or our deep unconscious self? Or are we the selfie that we "share" with the world?