When:
February 25, 2018 @ 10:30 am – 10:30 am
2018-02-25T10:30:00-08:00
2018-02-25T10:30:00-08:00
Where:
New Delhi
Delhi
India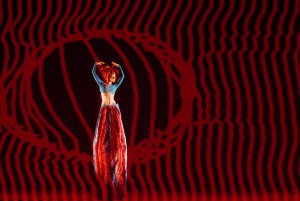 SELFIE // An evening of non-stop surprises and stunning beauty awaits you.
Through virtuosic dancing and the wizardry of motion tracking technology, audiences will be swept into an otherworldly artistic wonderland. The audience becomes a part of the show when they text their own selfie to the stage and see it appear during the performance. Then audience members journey with RDT through an exotic moving landscape – a sometimes gentle, sometimes explosive terrain – as SELFIE delves into the mystery of the 'self'. Are we our outer perceived persona, our inner emotions, or our deep unconscious self? Or are we the selfie that we 'share' with the world?