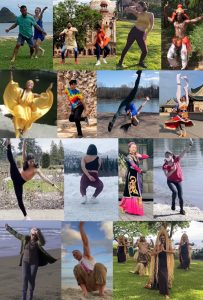 Apart But Not Alone
RDT's newest work brings together current and former RDT dancers in a virtual celebration of dance!  Rehearsed virtually, then performed and filmed in India, China, Scotland, Mexico, Hawaii, Alaska and throughout the mainland US, "Apart But Not Alone" is a joyful celebration of the unifying nature of dance.  As the Ashanti people (a tribe in West Africa) say, "When we all move together, we feel as one great people", when we dance together we feel like one big community.
---
All of RDT's bookings for 2020-21 have been canceled or rescheduled to 21-22. We have one tour in May 2021 remaining.
---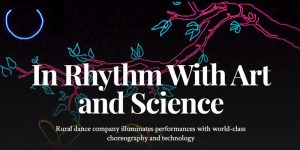 Rural dance company illuminates performances with world-class choreography and technology.